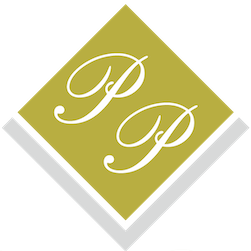 We offer specialist resleeving facilities for Brake and Clutch Hydraulic Cylinders, Remote Brake Servos and Dunlop Disc Brake Calipers together with a complete remanufacturing service for brake servos and brake calipers.
The remanufacturing process was devised in Australia where resleeving hydraulic cylinders is "the norm" and Past Parts is one of the only companies in Europe with the equipment to provide this specialised service.
Units are bored and resleeved back to their original bore size using stainless steel which means it won't corrode, a valuable advantage for vehicles stored for long periods. Even if a new part can be supplied, a resleeved unit may still be preferable, especially if the casting is aluminium, as it eliminates the common problem of bore pitting and corrosion.
Units are finished either in their original cast iron or aluminium colour, or can be finished in Yellow Gold Zinc plating or Silver Bright Zinc plating, so please specify your requirements when ordering. For more information on our resleeving services please click on the link.
Our range of resleeved products includes all types of:
Hydraulic Brake Master and Wheel Cylinders

Dunlop Brake Caliper Pods

Hydraulic Clutch Master and Slave Cylinders
We also offer a high quality rebuilding service for Disc Brake Calipers using New Pistons and Rubber parts and for Brake Servos.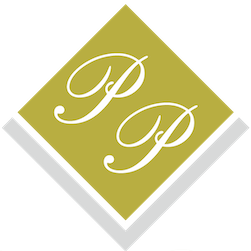 Our customers
Testimonials
Past Parts is the UK specialist for old and obsolete spares for the UK's older vehicle market, the testimonials below prove that we really know our stuff.
Thanks for your help in seeking out these seals. My old motor caravan was off the road for 4 weeks while I searched various brake parts internet sites, while a local car parts shop supplied a later master cylinder and while Mitsubishi parts supplied the wrong cylinder. Had I known of Past Parts, the van would only have been off the road for just over a week. Thanks again. I've already told a DKW (two-stroke) van owner of your details.
Many thanks for the Past Parts speedy service in returning my 1968 Vauxhall Ventora safely to the road. The original, 41 year old servo failed on my way back from the VBOA International tour at 6pm Sunday night, and after my Monday morning phone call to you, the re-conditioned replacement was delivered by Fed-Ex on Tuesday morning at 8.10 am.
By ten o'clock I'd swapped it over and the car was back on the road, ready for next weekend's SALT 3 Yorkshire Raid tour which I set off for on Thursday.
Please convey my heartfelt thanks to all your staff for this simply superb service you offer.
Dear Nigel, I am writing to you to thank you for the work you have done in restoring the Brake Servo and the Master Cylinder Assembly for my Ferrari Daytona.
It is truly an amazing result; the attention to detail is also incredible. I really appreciate your and your Team's effort. I just hope that other parts that I need to rebuild or restore will be done to the same standard.
Once again a Big Thank You.
Many thanks – cylinder arrived safely as promised and looks as good as new.
It will be a while before I am ready to refit the brakes, as I'm starting with a new chassis and there's a lot to do.
Thank you for your expertise in helping 'Toffo' come back to life.